Straton is a fairly new watch company, the founder combined his passion for automotive history and his love for horology to create a watch brand which reflects these interests, hence Straton´s slogan "Style created through passion".
I stumbled among a concept design for a new Chronograph on their Instagram feed; it was a 70's inspired racing watch with an inner rotating bezel, I got very excited and I started messaging Kyle; Straton's founder, asking for more details; then I was anxiously waiting for the Kickstarter campaign to start! Fast forward few months and I have a nice Curve Chrono on my wrist!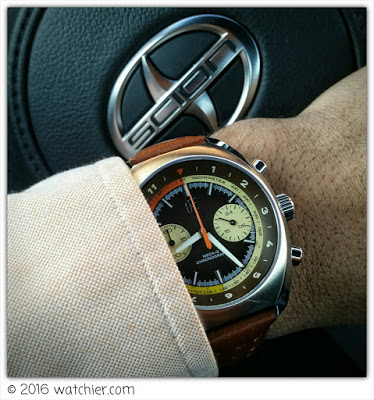 The watch came in a very nice leather pouch, although it is big to be considered a travel pouch, but it is top notch quality, one of the best I've held in years.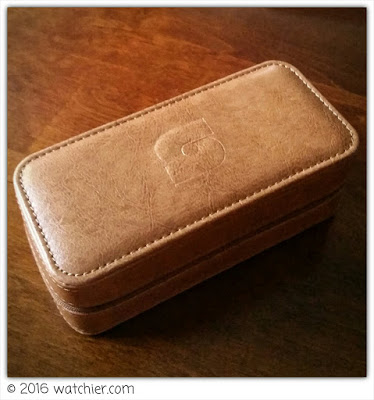 Along with the watch, there were 2 leather straps, 2 natos and a nice strap changing tool.
The most attractive thing that grabbed my attention is the amazing and unique dial color, it has a subtle brown sunburst dial; which I really like.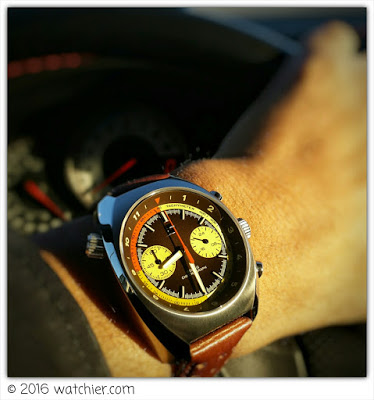 The case finish is nicely done, with hand brushed top and nicely polished beveled edges and sides, overall the watch looks fantastic.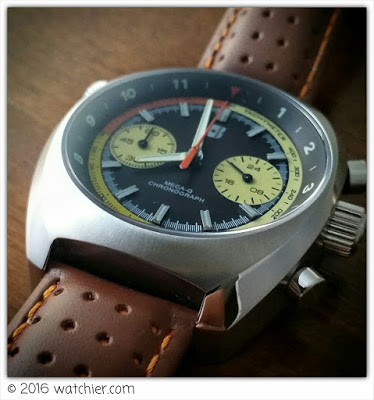 The case size is 39.5 mm and 46.5 mm tall; there is another option for a slightly larger case which is 42 mm and 47.4. The fact that they ran the production with 2 cases is very unique, and unheard of in the micro brands' world nowadays.
The watch is powered by a Seiko VK64 mecha quartz, and there was a limited run with the Seiko NE88 auto chrono.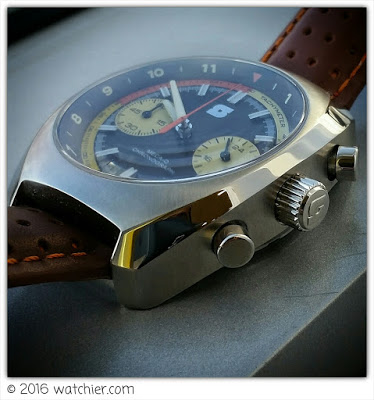 The signed crown screws in nicely, and it is very easy to grip; also the chrono pushers are nicely executed and operate as expected.
There were two designs for the case back for the backers to choose from, both were inspired by the 70's racing rims, I find it very well executed with deep and smooth engravings.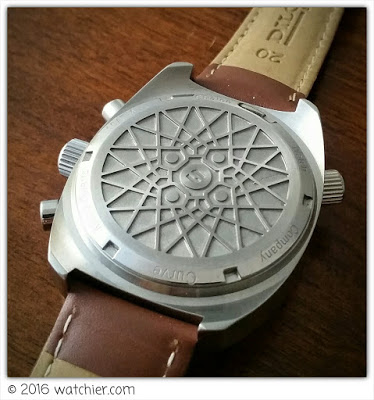 The crown at 10 is to rotate the inner bezel, it screws in as well; while I find this a nice feature and assuring the watch water resistance, but it is very hard to screw the crown without altering the setting of the inner bezel; but as I only use it for fun, so it doesn't bother me at all.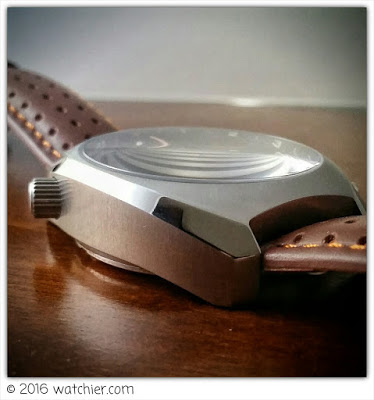 My only complain is the thickness of the case, I really hoped it was 1 or 2 mm thinner; it is a bit chunky but on the other hand noticeable and has great wrist presence.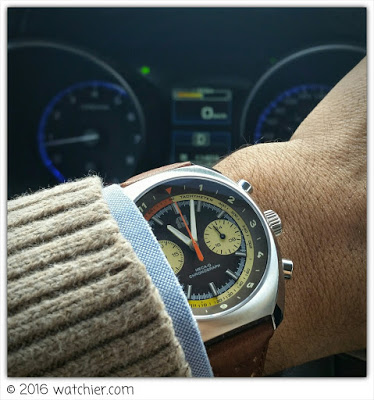 Overall this is one of the best classic inspired chronos, and it is very well executed; with great attention to details and brilliant customer service.
Very well done Straton!