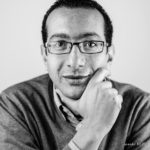 Hi! I'm Daniel; known as The Watchier on the interwebz!
I've always been interested in watches since I was young, back then I used to have few quartz that I rotated.
A couple of years back, I was changing jobs, and my previous job's colleagues gave me a Farewell gift, a Tissot PRC 200 Automatic chronograph, with a breath taking grey dial.
I fell in love with this watch, and I guess I've spent hours watching the movement through the case back!
​Since then I started to admire automatic watches, and started to collect what attracts me;
I'm fascinated with mechanical affordable watches, and have few of those; it is unbelievable how good value for money some watches deliver these days.
Daytime, I'm a communication engineer!