NTH is a new brand under Janis Trading Company, going side by side with the well known Lew & Huey brand; NTH stands for "Nod to History"; where each NTH model puts a new spin on a classic, vintage design.
Their first release was the sub-homage line, having 8 different models, sharing the same case and movement, but with different dials, hands and inserts' designs.
I was following this project from the beginning, and was part of the pre-order;
It was extremely hard to choose only one model, I had at least 3 models shortlisted, and finally decided to go with the Naken Vintage Blue.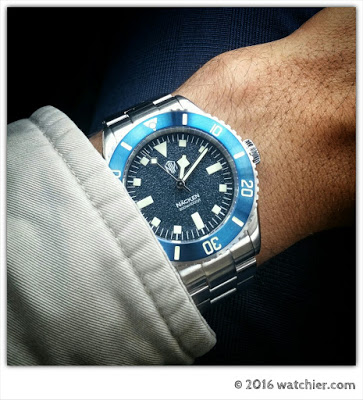 The Näcken is a class of Swedish submarines, also known as A14 type which was built by the Swedish Navy in late 1970s in Karlskrona.
Worth mentioning that the other models were named after remarkable submarines produced within the 1970s or 1980s in various places in the world.
The watch was delivered much earlier than expected, which was a nice surprise. It came in the famous L&H leather travel case, which was reviewed several times, so I won't go into details here.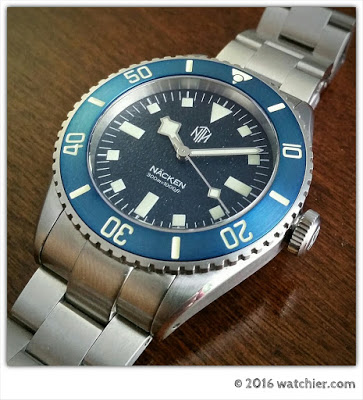 The watch is simply gorgeous, it has a unique subtle blue color which is very hard to describe.
The first thing to notice is that the dial is very unique, made of a "sandpaper" like material, it gives a nice texture, depth and feel to the watch head.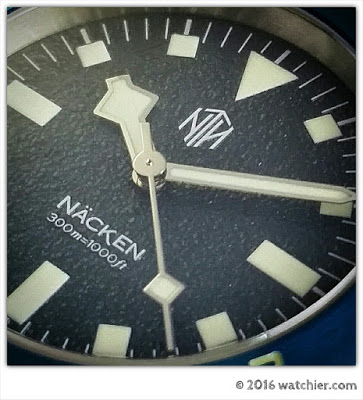 The second thing to notice is how thin this watch is, it is 11.5mm thick including the crystal; definitely it is a nice change from the 14 mm watches out there.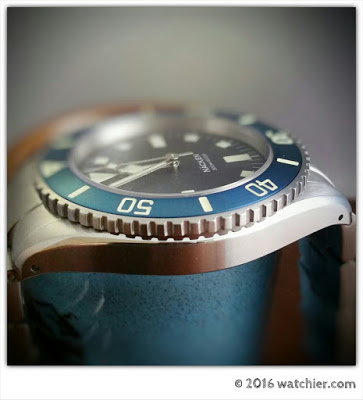 The lumed, yes LUMED crown stands proud sans the guards, it is very well machined and operates nicely.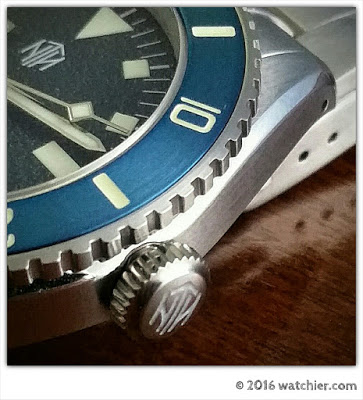 The bezel insert is formed of stamped steel with lumed indicees, very nice touch and it looks awsome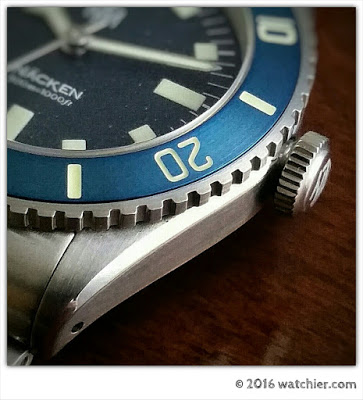 The bracelet is nicely done and very comfortable, although the clasp is a bit thin, I would have hopped for a heavier one.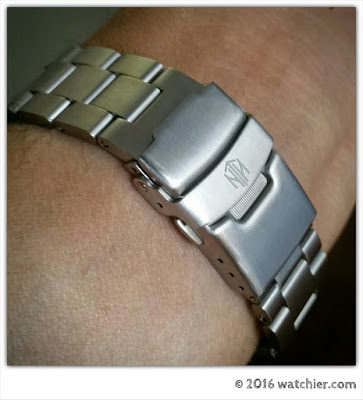 The watch is very comfortable I've wear it constantly for almost a week, and at some points I totally forgot that it was there.
Here are the technical details
– 16L stainless steel case, caseback and bracelet with solid end links.
– 40 mm without crown, and 48 mm total length
– Domed sapphire crystal with inner AR coating
– Miyota 9015
– 300 meters WR!!!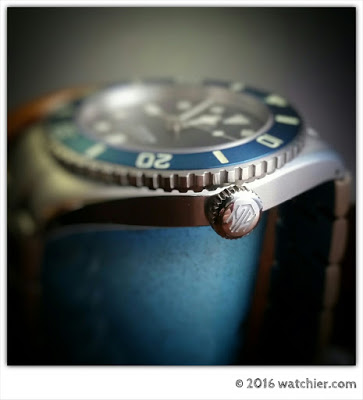 The lume on those watches is remarkable, and I mean it is Seiko good, or I will dare to say, even better than Seiko!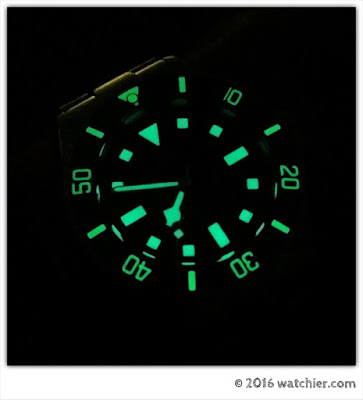 I know, people might say that the there is no place for another submariner homage, but clearly this isn't the case here, as the NTHs sale went really well.
If you are in the market for a nice sub homage with a vintage hint and modern specs, check out the NTH line, although they might be sold out completely by then…..
To me this is another home run, well done Janis Trading