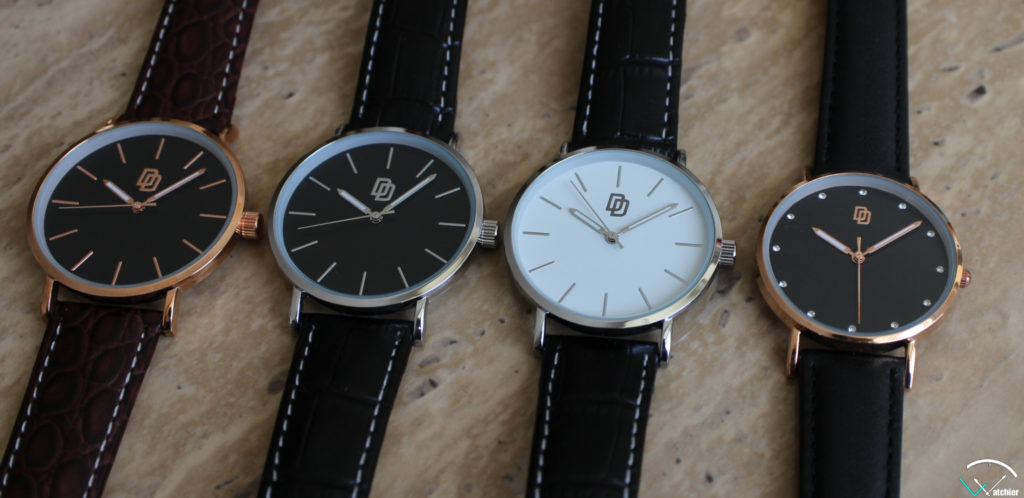 First I would like to apologize for not posting for so long, life has been extremely busy with work, family and school. But I made a 2019 resolution to attempt on posting once a week moving forward.
I met the founder of David Dinero watches in June 2018 online, and we exchanged few messages prior to the brand launch, I found the watches very interesting, not sure what exactly attracted me as in general I'm a sports' watches fan at heart, and if you follow me on IG you will mostly see divers and few chronos. But those simple watches looked really attractive, The applied hour indices and Imposed logo screamed quality, fast forward a couple of month, the team was gracious enough and sent me one of each of their currently produced watches to test drive and see for myself.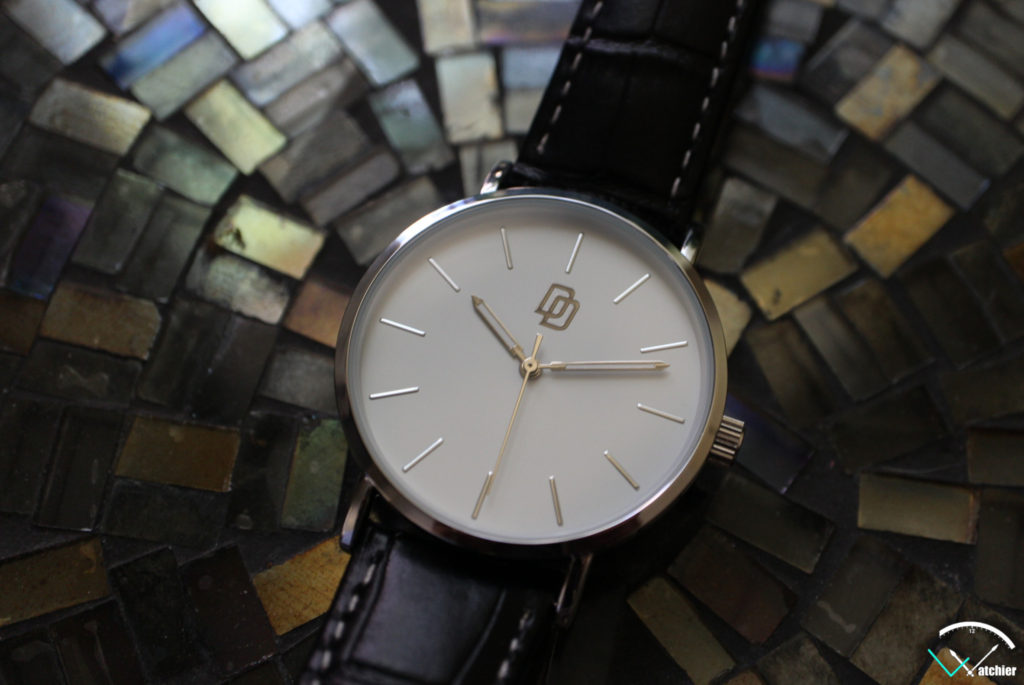 The watches are very simple, extremely well finished, and seriously felt of very high quality in hand, powered by the reliable PC21S quartz movement produced by Seiko, I guess it can't get any more reliable, didn't seiko invent quartz movement anyways!
The case profile is very thin, and can easily hide under your shirt cuff, but the watches can also be dressed down for any casual attire, I haven't tried them on nato, but I guess they will also look awesome for weekend activities.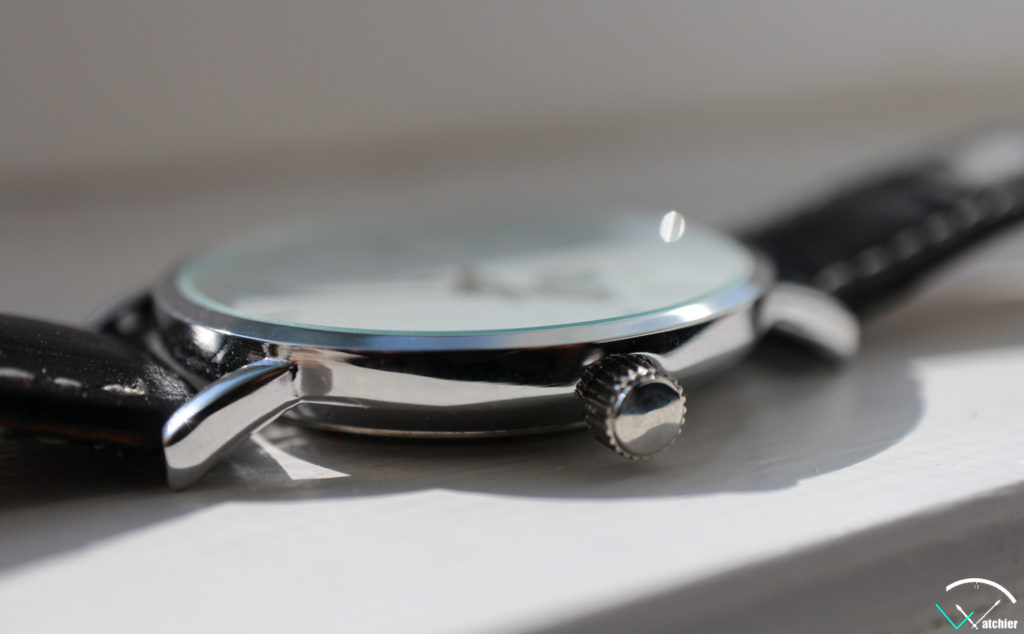 At first I was thinking the black dial is my favorite, as there are many white dialled ones out there, but after few weeks I started diggin the white one, and it became my go to grab and go quartz watch, there is something about its clean look and elegant dial.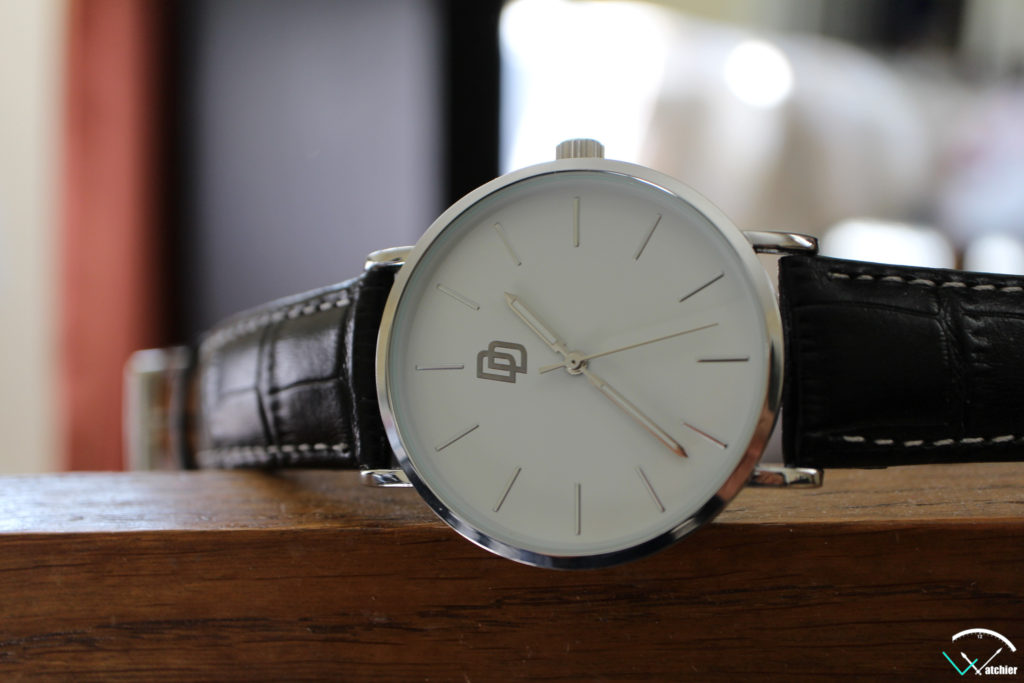 The watches have different styles and meet different tastes, there are 2 silver watches with white and black dials and 1 black dial with rose gold finish, I never thought I will ever like or wear a rose gold watch, but I really liked it, but anyways my wife confiscated it! Those all are 40 mm, the final offering was a 38 mm rose gold with diamonds as the hour indices, this is not my exact taste, but again my wife loved it and started to wear it frequently.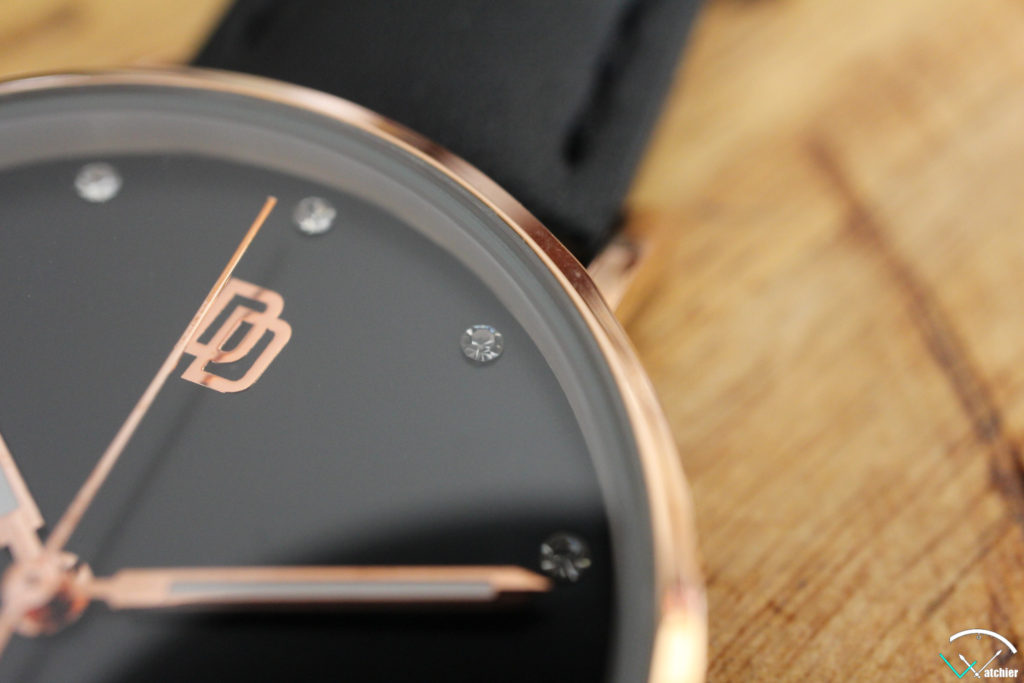 There are a lot of minimalist designed watches out there, but there is something different and unique about David Dinero watches, I really dig them, and I high recommend that you have a look at their website, they are currently running a great discount.