Lately I've started to check Chinese watches, Parnis in particular; I always stopped myself from ordering one, I was horrified from my past bad experiences, although most reviews from WUS were favorable;
Finally I couldn't resist and I ordered the GMT Master ll from the bay, the price was a steal!
The seller's picture were great, and I thought if the watch is half as good as the pictures then it will be a great piece.
Upon its arrival after 2 weeks, and to my surprise, the watch was almost as good as the pictures, what a pleasant surprise!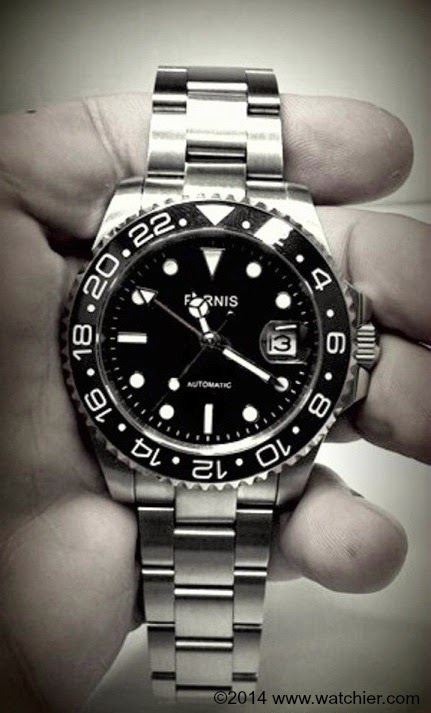 The case was very well finished, satin brushed lugs' top and polished case sides; I put it on par with Seiko 5 SNZF17 which is one of my favorite ones.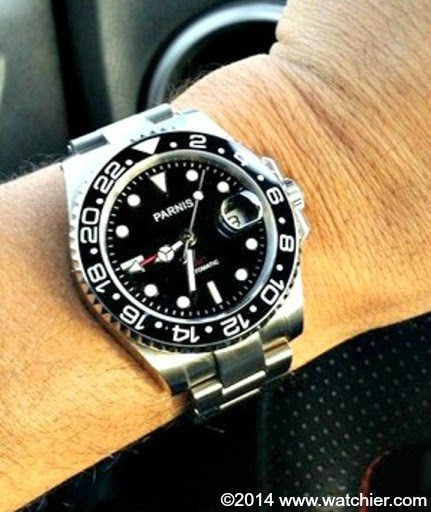 The ceramic bezel insert is flawless, it is very well executed, clean and the markers are perfectly aligned. The unidirectional bezel action is very nice, firm but not hard or rough with nice crisp clicks, comparing it to the SNZF17 this bezel is way better.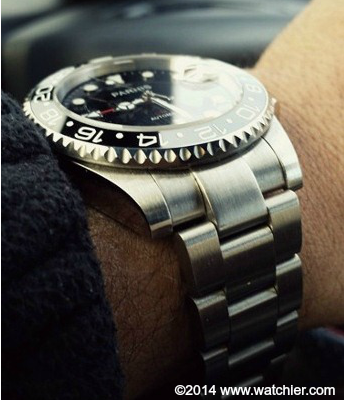 The crystal is a sapphire one which sits about 1 mm above the bezel, I don't believe there is any AR coating, but at this price range who really cares.
The cyclops was a surprise, it actually magnifies the date, I believe it is about 2x.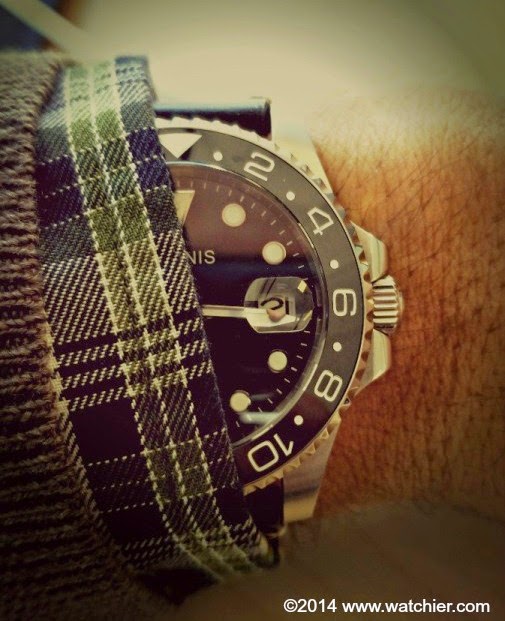 The dial is very neat, everything is aligned perfectly, It has applied "Parnis" logo, not just printing, very nice and elegant touch.
The date is well executed and aligned under the cyclops. the concern I have is sometimes the date wheel gets stuck, although this doesn't happen when advancing the time manually, might be a QC issue, but this is something I can live with.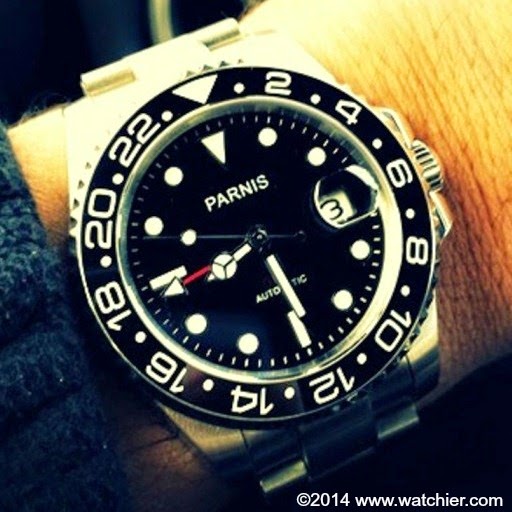 The bracelet is nicely finished, with a good heft and heavy end links, very well brushed, and thankfully there are no polished links, I hate those! Sizing it was very easy, screws are well made with a good heft to them as well, in general the bracelet feels very robust.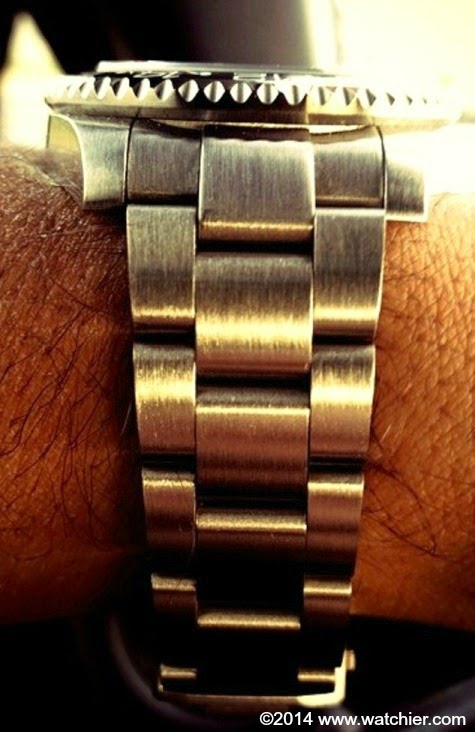 The clasp is the weak point here, it has some sharp ends and it is uneven near the lock; it just doesn't feel right.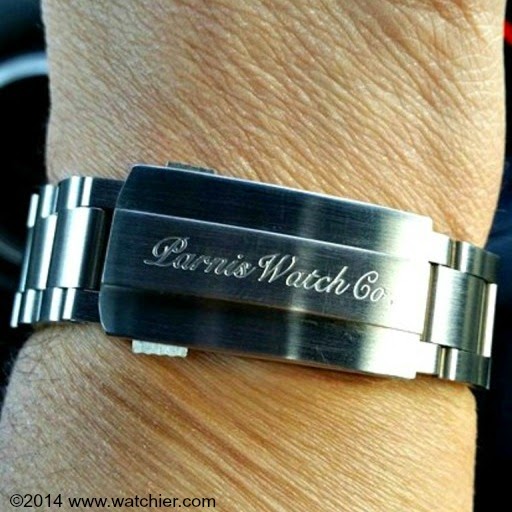 I'm not a bracelet guy anyways, so I put it on a leather strap on the second day.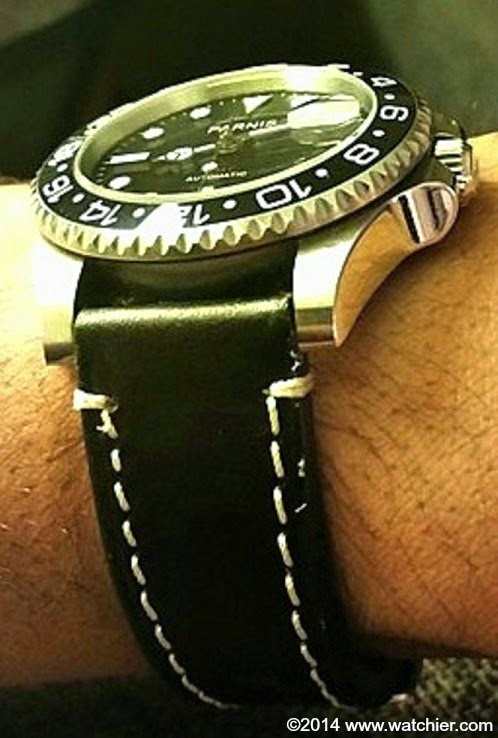 There is no mention for the movement at all by the seller, but I assume it is a DG 2813, which is a Chinese workhorse; it has been very accurate; haven't timed it, but I believe it gained about 1 min in 10 days, which is pretty impressive.
The rotor is very noisy, sounds a bit cheap, but again no complains at all in this area!
Now to the specs:
Movement: Automatic (self-winding) movement
Case: Brushed / Polished 316L stainless steel case
Diameter: Case diameter 40 mm without crown
Function : GMT and date
Thickness: 15 mm
Dial: Black Dial with Red GMT hand
Strap : Stainless Steel band
Water resistance: 3 ATM
Glass: Sapphire glass
Bezel: Ceramic inlay 120 clicks uni-directional
Clasp type: Deployment style Clasp
To conclude, this is a lot of a watch for the price, it is very well made; i consider it on par with Seikos and Orients, it even excels in some departments;
Really it is a pleasant surprise!